4 Steps to Planning Your College Visit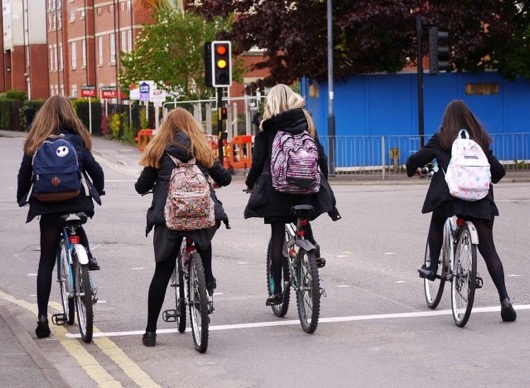 The flower buds are blooming, the morning frost is gone, and high school juniors are frantically researching colleges. Welcome to spring. As March and April of junior year rolls around, you might notice that some of your peers have planned campus visits to their dream schools during spring break. There might be social pressure to do the same, or else feel like you are missing a step in the college process. It is not necessary to lots dozens of colleges, because let's admit it: there is a large financial burden and time commitment. Even a visit to your local university is helpful for getting a sense of college. Earlier this year, when people asked me what kind of college I wanted to go to I had this idea that I wanted a campus similar to my high school. I currently attend a small, liberal arts school, so I told my college counselor I wanted a small school (1,000-4,000 students) with a liberal arts program. Then I actually visited some schools. I went on tours of three local schools: one big-name university of 40,000 students, one urban university of 7,000 students, and one liberal arts college of 2,000 students. I ended up feeling overwhelmed at the giant university, and isolated at the liberal arts college. After this, I realized that I actually want a medium sized university with lots of opportunities for jobs, internships, or maybe even studying at other institutions. When you actually set foot on college campuses you get a sense for your priorities in schools.
This spring break I am not doing a massive tour of schools, but I am taking a trip to the city of Los Angeles because it is only a two-hour flight from my home. Here are 4 steps I used for planning this trip that I think would be useful for any high school junior going through this process.
1.Pick one (possibly two) cities.
Though it is doable to travel around a region seeing colleges, most people report that this is an exhausting way to visit schools. It's not necessary to see every school you are interested in before applying and it is much more useful to only see a few schools in a concentrated area. Having said that, the general rule is to not tour more than two colleges a day. I am planning on touring the Los Angeles area by seeing larger and smaller schools that have programs that fit my interest. This will give me perspective on schools in Southern California without touring too many schools that they all blur together in my memory.
2. Pick schools where you might actually apply.
Visiting college campuses is exhausting and it is not worth your time to see a school you already know you don't like or you are not able to afford. Only tour schools where you would be excited to attend and could see yourself wearing that school's sweatshirt. This will require some research ahead of time, but it will save you time and money. Online, you can schedule tours and information sessions ahead of time to ensure a spot at each school. Be sure to also check each academic calendar to make sure the college is not on break or in the middle of finals.
3. Email professors and look for options to sit in on a class.
This step may seem intimidating, but it allows you to gain some of the most useful information that cannot be found on a tour or in an information session. Many schools give you the option to sit in on a class when you register for a tour. If not, contacting the admissions office or even emailing a professor ahead of time will allow you to observe a class. While on campus, talking to professors is valuable in getting a better sense of the atmosphere at the school. I emailed an orchestra director at one school I am touring, asking to sit in on an orchestra rehearsal, and he was excited to have me come watch. In order to take advantage of this resource, you must move past the misconception that professors are intimidating and realize that they are excited to help prospective students.
4. Create a list of three or four specific things you need in a school
When taking tours of multiple campuses, you may not get a balanced comparison. While touring one campus, you may see the dorms, the gym, and the student-run café, but at another institution they may show you the preforming arts center, the classrooms, and the dining hall. How will you ever equally compare the two schools? Construct a list of a few things that are most important to you in a college campus. For example, maybe you're a swimmer who enjoys chemistry and is interested in Greek life.  At every school you tour, make sure to see the pool, the chemistry classrooms and labs, and where the sorority and fraternity houses are located. They will most likely not show you everything on the tour, so you must take it upon yourself to see all these places while on campus.
Here are some highlights from my SoCal trip, featuring the campuses of Scripps College and Claremont McKenna: