4 Rules for Summer College Visits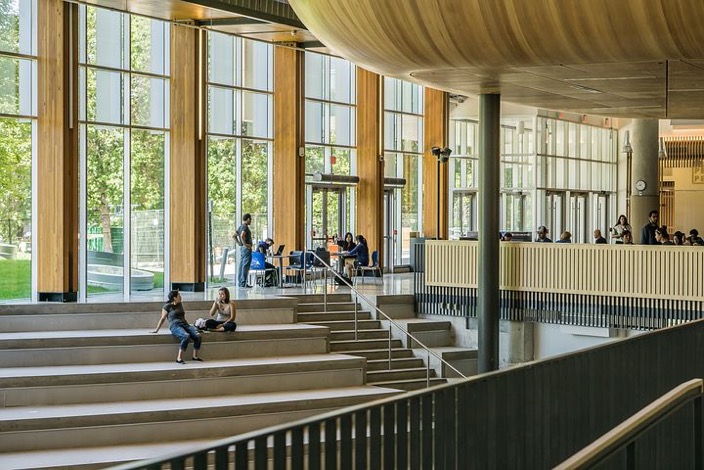 We all know that summer is one of the most popular times for students to visit colleges. High school juniors and seniors are often pressured to go on massive trips across the country, squeezing in every last college visit possible. But before jumping onto the bandwagon, consider these 4 rules of visiting colleges during the summer.
Rule #1. Do your homework. Yes, I know it's summer, but doing homework for your life decisions is going to be useful, trust me. Before touring any schools (and ideally before picking which schools to visit), research colleges that fit your criteria. Do you want a large or small campus? Do you want to be in a rural setting or close to the city? What majors are you interested in? Answer these questions and compare them to each school that you research.
Once you create a list of colleges that fit your criteria, decide what is important to see at each school when you visit. Maybe you find something saying a school's food selection is limited. Then make a note to go eat at that school's cafeteria to see if their food selection meets your needs. Or maybe one school has an amazing preforming arts facility and you love theatre. Well then go check it out on your visit. These are some examples of things you wouldn't know to check out if you didn't do your research ahead of time. It's important to be prepared before making the investment of time and money to tour colleges.
Rule #2. Don't leave with the tour. Your enthusiastic student tour guide will be sure to show you some of the best spots on campus, but don't end your visit with the end of the tour. Make sure to see some places on campus where you'll be hanging out. Check out the facilities for sports, music, theatre, studying, sleeping, eating, and whatever else you'll be doing on campus. You're going to be living here after all, you want to make sure that a school is going to fit all your needs. And if you need to know where a certain building is located or would like to be taken inside a facility, anyone in the admissions office is happy to help you explore their campus. Don't be afraid to explore after your tour.
Rule #3. Don't believe everything you see. There are many factors that could easily alter a student's perception of a school just based on the tour. Maybe you had a lousy tour guide, or ran into an annoyed professor, or maybe the weather was horrid. While touring a college gives you the unique opportunity to imagine yourself on campus, tours can also give students an inaccurate impression of the whole school. It is especially difficult to get a feel for the campus during the summer when most students are not on campus. So just keep in mind the fact that ever little detail of your visit is not necessarily true of the school overall.
Rule #4. Relax. The college application process is already stressful enough. Don't try to cram more visits into a trip than necessary, nor attempt visiting more than two schools per day. Only take as much as you can handle and enjoy yourself. This is the fun part! You get to visit the buildings that you might call your home for the next four years.